Servers and Equipment

Cerizmo runs on an advanced cloud computing grid with massive scalability, automatic failover and redundancy. All data is stored on a RAID 50 disk array on a local storage area network. The system is monitored 24/7/365 through a network operations center. All data is replicated and backed up to a RAID 50 disk array in a separate geographical location.
We run a modern Linux distribution on all servers, which has been optimized for hosting our specific application, as well as locked down for best security. The operating system is updated and security patches are applied regularly.
Datacenter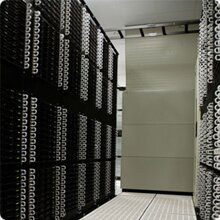 Cerizmo runs on a cloud computing grid that is hosted in a Tier IV datacenter facility located in Washington, DC, USA.
Multiple redundant internet backbones
Three 2-megawatt generators
Eight, fully redundant, 750 kVA UPS systems
Redundant 30-ton CRAC Units
FM-200 Fire Suppression System with VESDA
Biometric Security System
Digital Security Video Surveillance
Security
We take security very seriously, as we are dealing with your intellectual property. Our security policies and procedures focus on all three aspects of information security - confidentiality, availability, and integrity.
Our servers run on a modern Linux distribution that has been hardened and locked down for best security. We use Cisco ASA 100-Mbit hardware firewalls, and Tipping Point Intrusion Detection/Prevention systems to confirm and isolate any attacks.
Data Backups
All data is stored on a RAID 50 storage area network. We replicate data every 15 minutes and create archival backups every hour to a second RAID 50 disk array located in a separate geographical location.

To put it simply: we've never lost a customer's data, and we won't lose yours. We use only the best in data storage technologies to ensure that your data is available at all times.